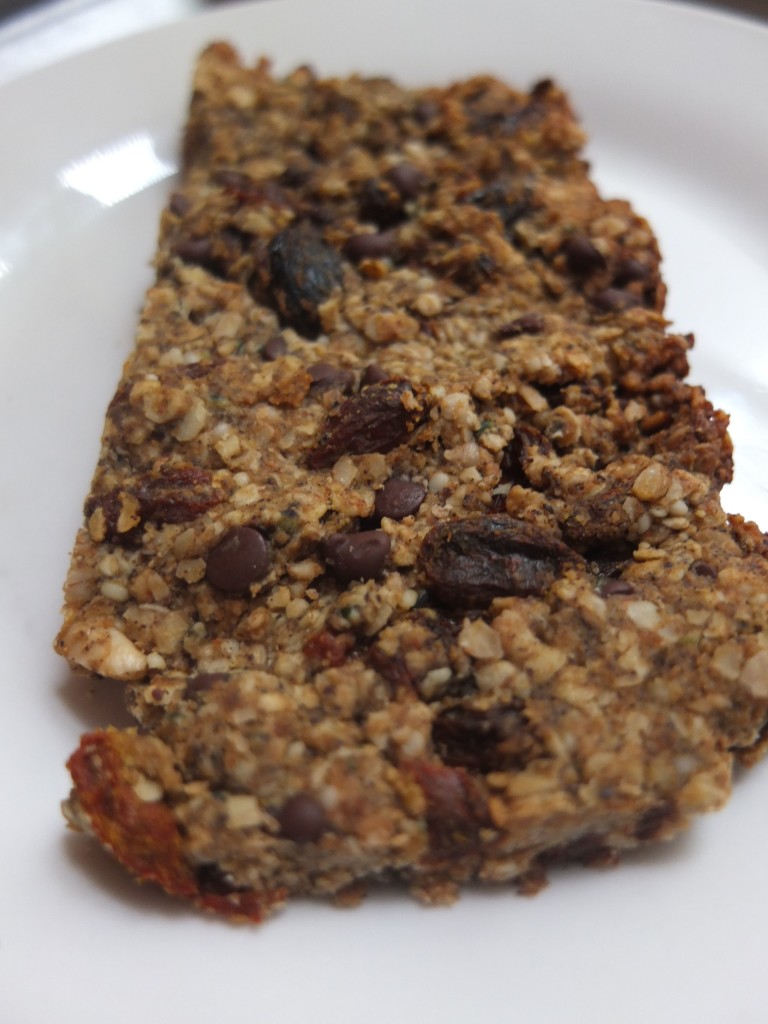 And by CRACK, I mean protein but these little suckers are so tasty that they should be considered crack! I literally had to hide them so that I would stop eating them. So bake these in a cookie sheet and then as soon as they cool immediately cut them and put them out of reach or give some to the neighbors, they're that dangerous.
Okay, now that I've got your scared and excited, here's the recipe!
VEGAN CRACK BARS
Preheat your oven to 350 degrees and get your non stick cookie sheet ready on the stove. In a large bowl combine the following ingredients and then mix gently till they are all solidly stuck together and evenly distributed.
2 cups of oats
1 cup of goji berries
2 tbsp of cashews
3/4 cup all natural peanut butter
3 tbsp of hemp seed
1 tbsp of chia oil
4 tbsp of vanilla hemp protein powder
3 tbsp of maple syrup
1/4 cup almond milk
1/2 cup mini vegan choc chips (I Love ENJOYLIFE! brand)
Next spread the whole mixture the size of the pan so it covers all corners. It should be relatively thin, maybe a 1/2 inch – an inch thick. Bake for 5-10 minutes or until the edges get toasty brown. Let cool, and you've been warned what to do once they're all cooled.